Imagine going to work in a space that you have created, in a place you love. We can design your ultimate garden room or home office to fit your space.
As more of us continue to adapt to home working; maybe its time to assess your needs and invest in an office outside of the home.

Make the walk to work an enjoyable one and put some space between home and work.
Please contact us to discuss your requirements and for a quote.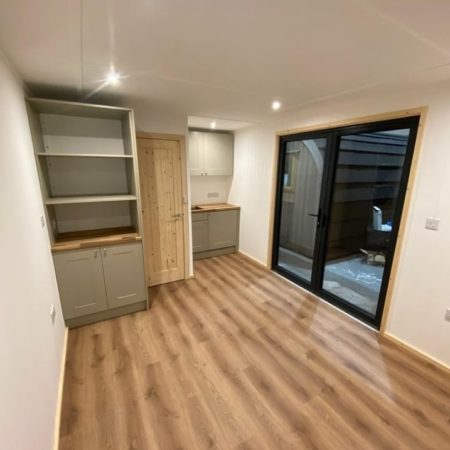 A comfortable space

Our garden office rooms are fitted with electric underfloor heating, and double glazing in all windows and doors.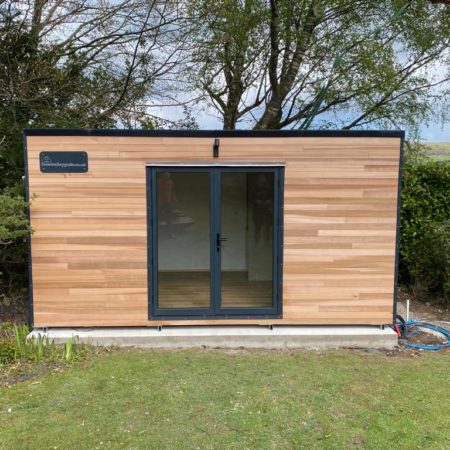 Fully Customisable

Our garden office spaces are completely customisable in size to suit your available space. Perfect for office or recreational use.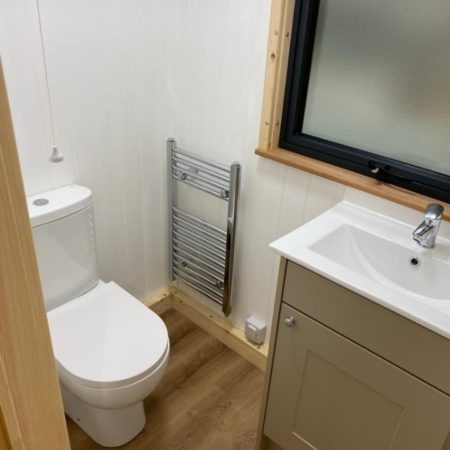 Extra creature comforts

Our garden rooms can accommodate most creature comforts; such as a kitchen area and/or bathroom facilities.

Our garden rooms and offices, like our pods are fully insulated, well connected with electrics and internet points and can incorporate bathrooms as well as kitchen spaces.

We can design your ultimate work or recreational space to fit the space you love.

Make an Enquiry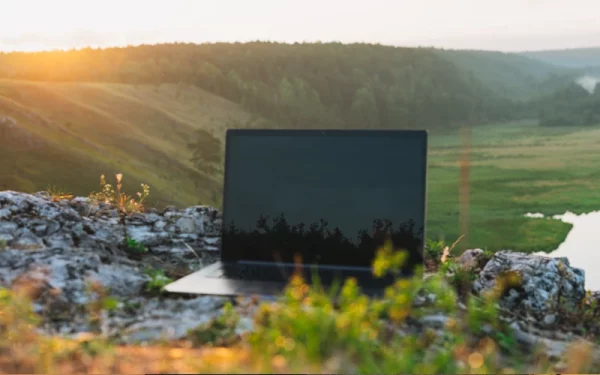 Stay Connected

Connectivity is essential so all our pods are fitted with electricity via standard 240v internal mains sockets, wall mounted smart televisions and wifi/wired internet points.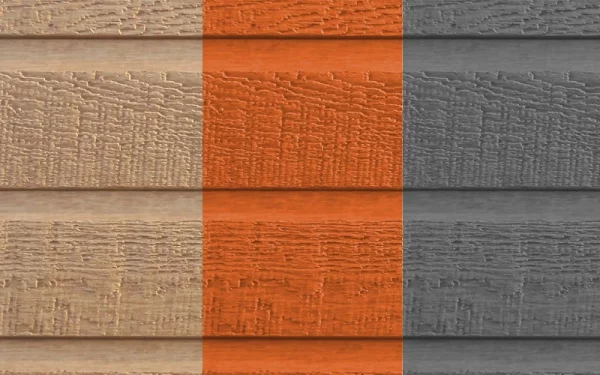 Exterior Finish

Canexel cladding is a zero maintenance option for the pod exterior & comes in a number of colours. If you would like your pod to age with you, Siberian Larch can be used instead.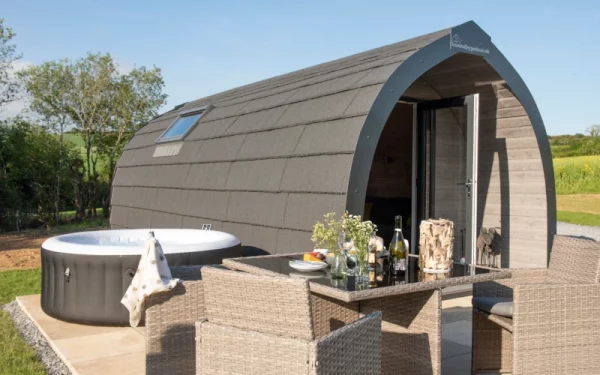 Roof tile finish
Our experience has refined our choices of roof tile finishes to 3 colours of lightweight Britmet roof tiles; in grey, brown or green. All our roof tile finishes come with a 40 year guarantee.
Our Garden Rooms can be adapted to best suit your requirements. Please make an enquiry using the button below:

Make an Enquiry